Various u.s. army soldiers use beretta 92fs pistols during the film including members of lt. Sosa's DCIS team. Agent Kyle pulls a Beretta on Pike in frankfurt, germany but hits the mag release button dropping the magazine on the floor. Kyle then clumsily tries to affix what he calls a European Silencer onto his beretta at one point sticking the gun between his knees. Pike disarms the agent and hands the gun to the other agent sitting on his right side as the first one doesnt know much about weapon handling. Pike also has a beretta 92fs in a tactical vest at the shootout in the harbor in the climax.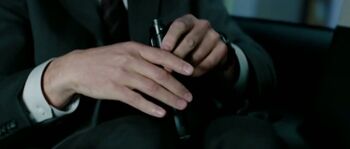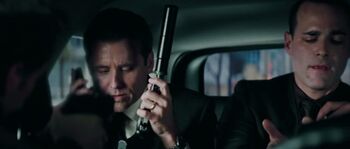 Ad blocker interference detected!
Wikia is a free-to-use site that makes money from advertising. We have a modified experience for viewers using ad blockers

Wikia is not accessible if you've made further modifications. Remove the custom ad blocker rule(s) and the page will load as expected.